Why It's Trending: This style is a great budget look, just add a pair of cat eye sunglasses and a statement tote bag.
Why It's Trending: This gives a two style look making it two styles in one. You can keep it neutral with the grey or make a bold statement with the emerald and flashed out accessories.
Romper by Zoa $110
Why It's Trending: It's a classic look that shows enough skin for that added bronzer, work in strappy heels and a glitzy clutch. And it works for all seasons just wear a cardigan or a blazer for the winter styles.
Young Fabulous & Broke Fallon Romper $172
Why It's Trending: Orange styles in this trend makes for a fun statement because it's so noticeable. Get some gladiator sandals and a simple brown fedora.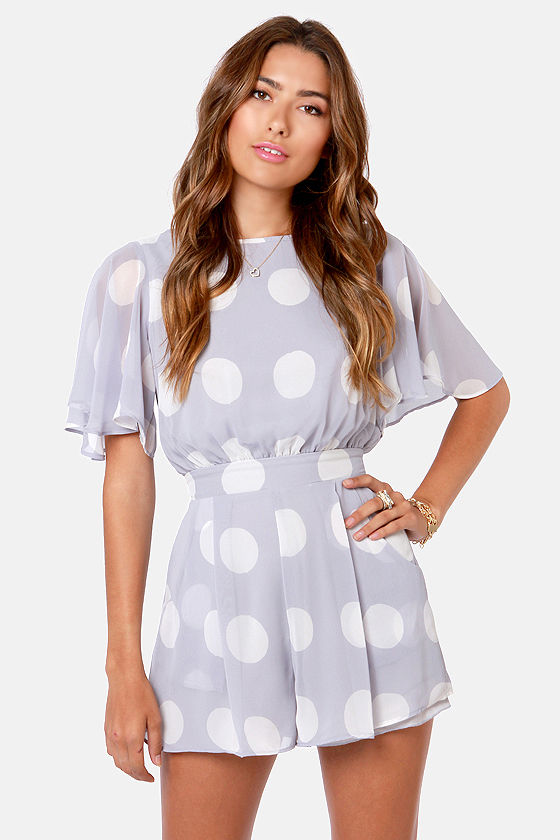 Soft Spot Dusty Lavender Polka Dot Romper $47
Why It's Trending: The polka dot trend makes this style playful and flirty for the season add a satchel bag and some dramatic earrings.
Want more fashion/trend? Like us on FACEBOOK
Love beauty? Check out my cosmetics line