Roman Holiday Dress
by Rhyme Los Angeles $79
Why We Love It: It suits a wide range of sizes, it's appealing but not over the top, perfect for hiding any body concerns.
T Bags Hi-Lo Embellished-Neck Dress $198
Why We Love It: It gives a pop of tribal trends, you can make bolder statement with the colors blended around the neck, you can add a thin belt to it for dinner out look.
Ivy & Blu Faux Wrap Hi-Lo Dress $210
Why We Love It: It's cool water pattern makes it dressy for a formal setting, add blush undertone accessories or a strong metallic.
DIP DYE HI-LOW DRESS $24.90
Why we Love It: It's simple for a weekend style, outdoor BBQ or a Sunday out with them family.
FLORAL PAISLEY DRESS $26.90
Why we Love It: The young chica's can pull this look off with a trendy cross body bag, fun flirty braids and charm bracelets.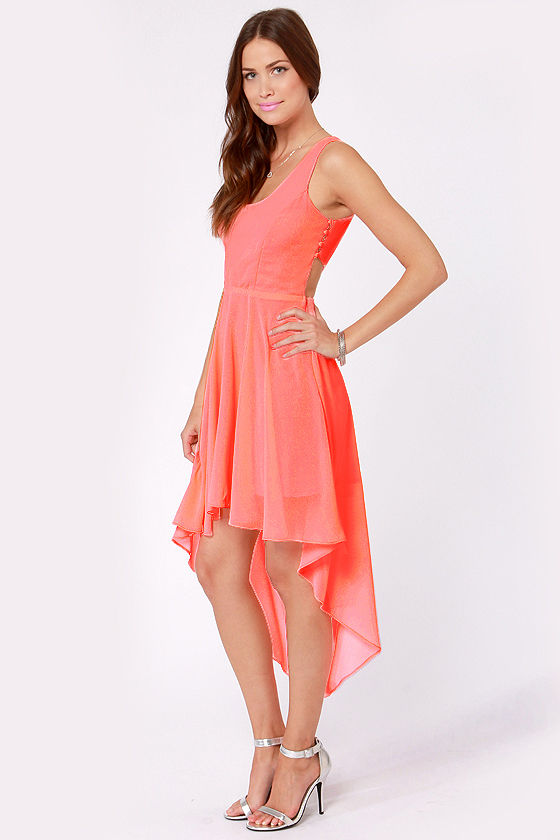 Back's Treat Bows Neon Coral High-Low Dress
$44
Why we Love It: The coral shade is vibrant, the style is gorgeous and well fitted. Great dress for date night, graduation or ladies night.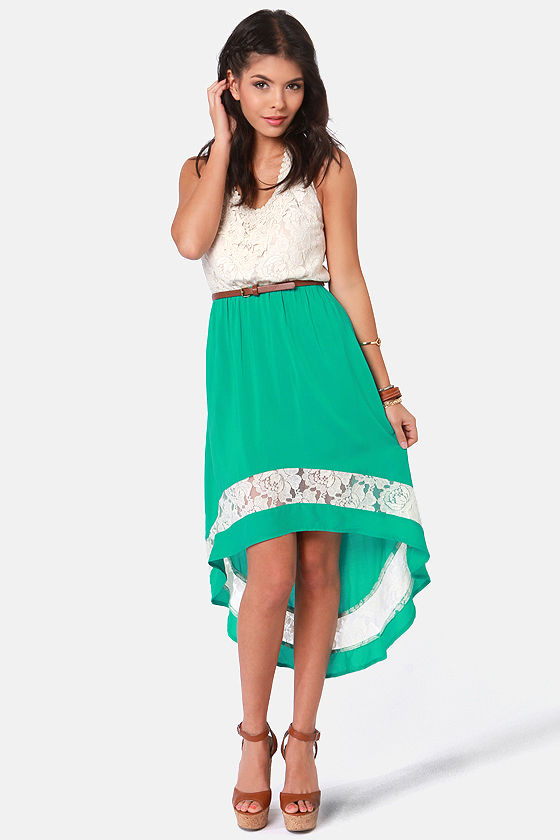 Creekside Path Teal and Cream Lace Dress
$45
Why We Love It: The lace details gives it a dressier vibe you can also add a white blazer or color block sandals.
Want more fashion/trends? Check us out on FACEBOOK
Love beauty? Check out my cosmetics line.