Great budget finds for the fashionista who loves fashion and also a great deal on key trends.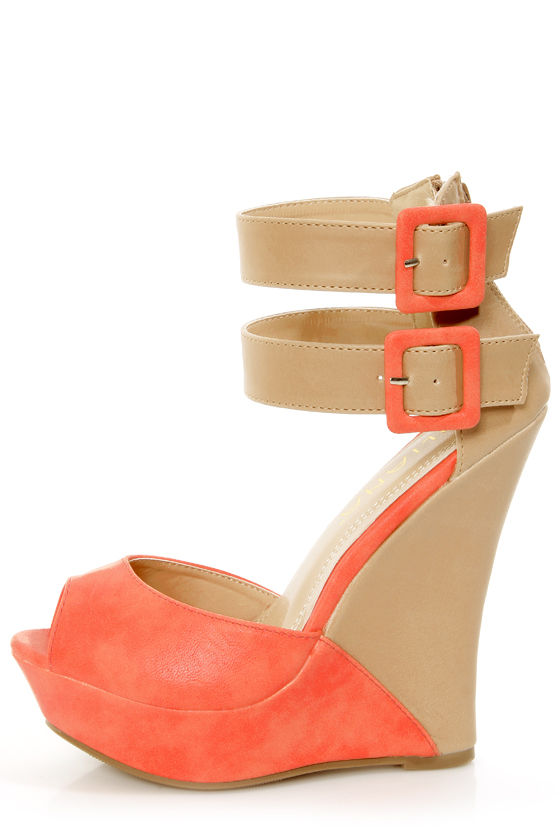 Monaco 3 Coral and Beige Belted Color Block Wedges $40
Colorful wedges are always fun and playful and they go with many different styles. The best part is that their so easy to walk in!  These are a great starter heel for those chicas not used to walking in heels.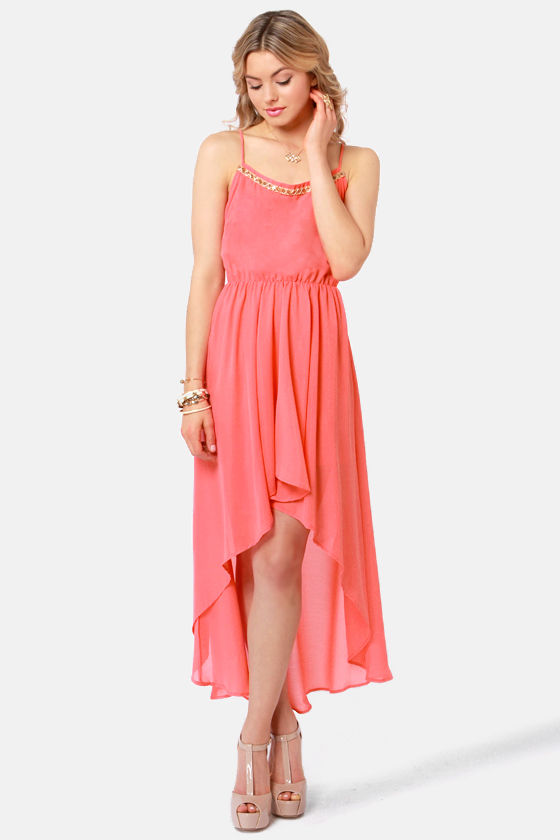 Beading Ticket Coral High-Low Dress $44
High- low dresses are very flattering and work well with many body frames, always purchase one in a great vibrant color. Add your best jewels to the look to give it a richer style.
Cara 'Chained Up' Head Wrap $28
Hair jewel accessories are always a fashion statement for those bad hair days, it makes it so easy to fix of a signature bun or even just a wavy look.
Mulit-colored earrings are great for a special occasion style, especially for formal gatherings. It has a mature touch to it and brings that elegance as well.
Small crop tops are perfect for those that have a small bust line, it's also creative to wear with a long flowing skirt or a bold polka dot nails for that pop.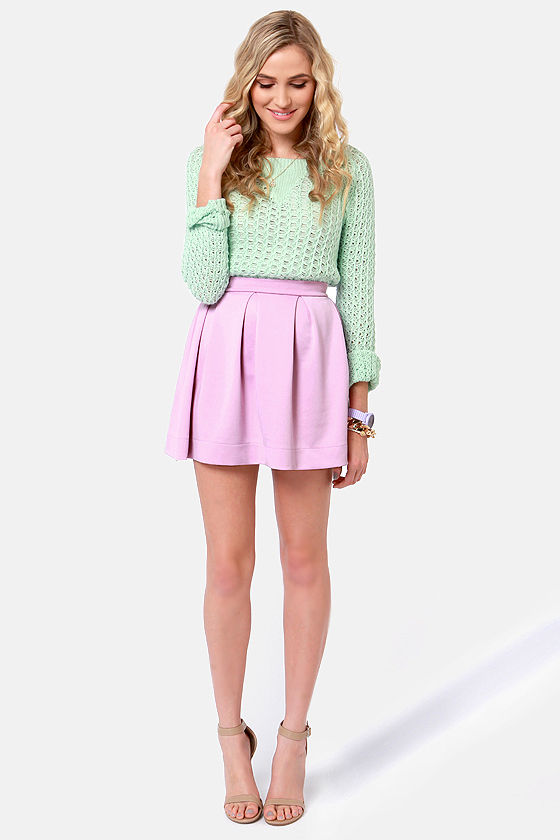 Everything Illuminated Lavender Skirt $42
This pleated skirt is great for a flirty look. Make the style trendy with a navy blazer, over-sized cream tee with a thin belt or a sheer button blouse for a polished style.
Rope Earring
by Pim + Larkin $18
Your basic hoop earrings just added more loops. These work well with just a great pair of jeans and your graphic sweatshirt or comfy chunky sweater. Add a bold lippie to your flawless doll face.
This bold blouse is just a flashy way to rock your trendy leggings, rock it with OTK boots or be smooth with a high top wedge sneaker.
Cara 'Bow & Chain' Head Wrap $28
This bow and chain head wrap is a perfect setting for those pleated dresses, they really work that true feminine style to the fullest. To make it less feminine just rock a smoky eye trend and a deep liner.
River Island Mesh Cut Out Top $38.59
This is a great style for a late night look, going to a local bar or trendy lounge scene. You can enhance this look with basic jeans and a cool trendsetter clutch.
ASOS Polo Dress With One Sleeve $49.11
The one sleeve trend brings instant sex appeal with this body hugging style. Great for those woman who can work a slender style with confidence from every angle.