1. Always use a heat protectant spray on your hair when using heating tools. It helps from breakage, frizz and split ends and it gives your hair a great shine.
Try products like these
Silk Elements MegaSilk Heat Protection Spray $6.00 or Oscar Blandi Dry Styling Heat Protect Spray $25
2. Always use a wide-tooth comb for detangling your hair its much easier on your hair especially when it's wet.  And save the thin combs for making straight parts only.  Add a few minutes after the shower before you detangle your hair it's likely to cause breakage while it's still wet if you don't.
3. Keep hair deep conditioned every time you wash. It's so important to keep the scalp conditioned and nourished especially during the cold winter seasons. Products that contain sunflower, coconut oil and almond help make the hair grow.
Try products like these
Cortex Repair Formula Conditioner $12.99 or Organic Root Stimulator Olive Oil Replenishing Conditioner $7.39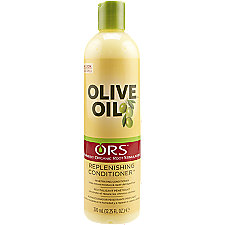 4. Time To Cut Those Split Ends! It's best to cut split ends every 8-10 weeks to maintain fabulous full healthy hair. Even though we hate to do the initial chop, I guess it worth it in the end, right ; )
5. When washing your hair avoid hot water. Water, chlorine and minerals in it fades out color. To avoid this keep the water temperature on warm or simply add a water filter to your showerhead.