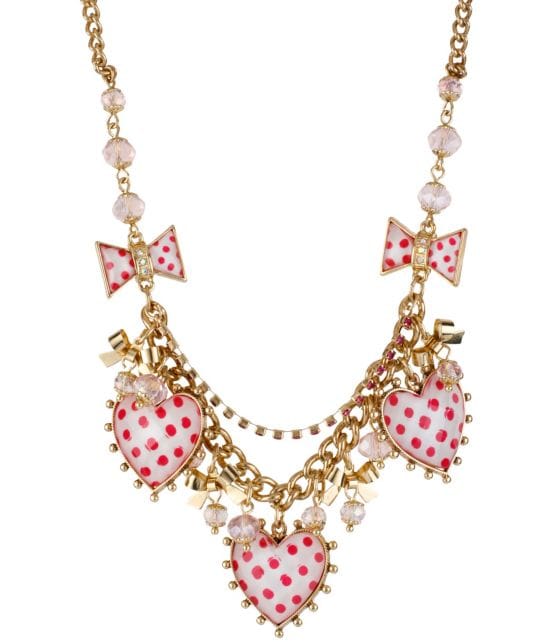 Betsey Johnson Heart Necklace $65
Add this into the mix with your denim jeans, a simple scoop t-shirt and medium sized gold hoop earrings. This style is artsy, feminine and edgy while showing off yours and Betsey's creative elements.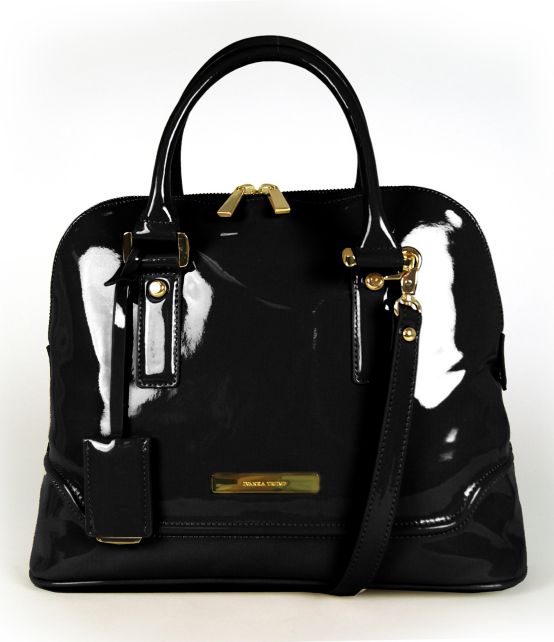 Ivanka Trump Patent Ava Satchel $150
You must have a great signature "IT" bag that you splurge on and this is a great transitional style to get you in the right direction. It goes well with anything and always has that fresh and sophisticated look. Catch bargain finds at my favorite stores like Tj Maxx or Marshalls.
Miss Me Jeans Metallic Embroidered Skinny Jeans $118
A sexy pair of star studded jeans are always something to own for any last minute outings or just to glam up a simple look. Find a cute pair that shows off your best assets and give you that confidence boosts. This style is fly because the embellished details rock and it makes a great statement.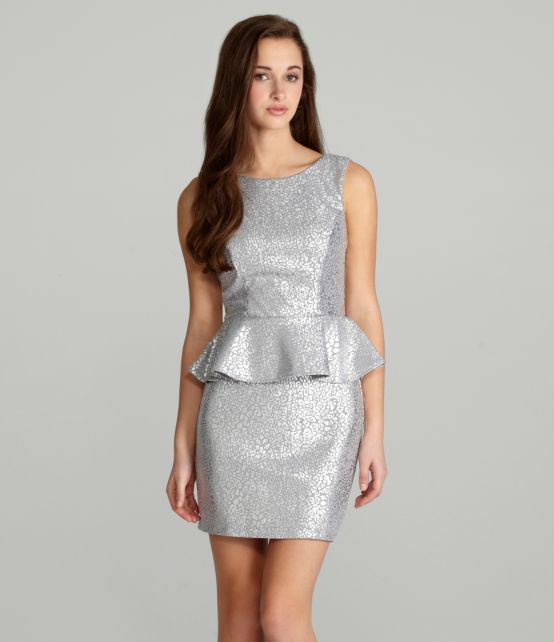 B. Darlin Metallic Animal-Print Peplum Dress $79
If you are going to dazzle do it all the way and this peplum dress is a showstopper. The look isn't too over the top, it sparkles just right. Add colorful jewels to make the look its own or play it safe with black and bring it with your hairstyle or key accessory.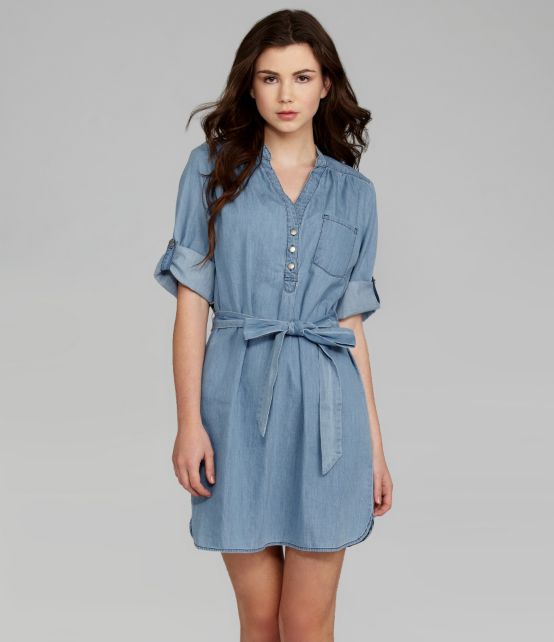 Sequin Hearts 3/4-Sleeve Chambray Shirt Dress $69
Denim isn't all about jeans and a jacket. Dresses make great denim styles and the look can be revamped into so many ways. Rock it with leather leggings, opaque stockings, rider boots, sequins pants and more.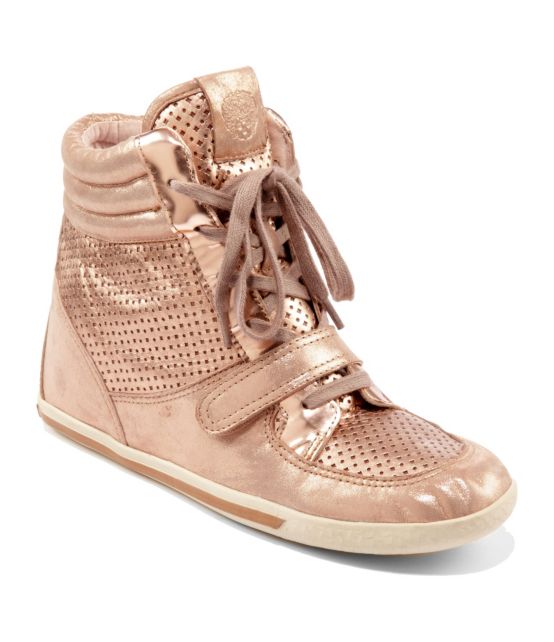 Vince Camuto Franki Wedge Sneakers $149
If you only own 1-2 pair of sneakers like me make sure you own 1 quality style and 1 that is all about being fabulous on a flat footed day. These gold metallic sneakers turns a chill day into a glam day. Add on some bronzer, a pony and a simple gloss and be a DIVA!