Halloween is all about dressing up and having a great time. It's the perfect time to be bold, daring and gives you the opportunity to LIVE outside your comfort zone. Below are 6 flirty styles that bring the heat, so rock the looks to the fullest!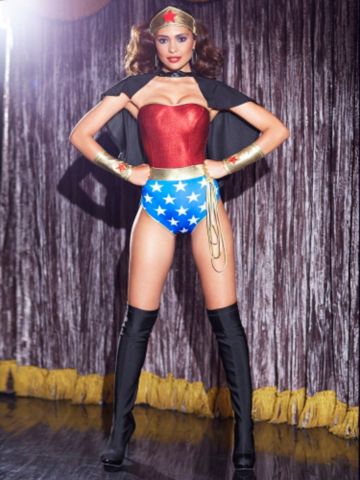 Superhero Costume $69.00 SALE $51.75
Let your wonder woman skills show with this flashy style, it speaks volume and you can rock it with tights if you need that extra confidence booster ; )
True Blue Fairy (Light-Up)  SALE $36.99 CODE VULTURE
Who doesn't love a fairy? This is a great showstopper look, it lights up and you can own the look by adding glitzy jewels. Make it GLAMOROUS.
Dancing Skeleton Diva (Sound N-Motion) $58.99
If you heart a all black look make it extra fierce with this costume, add your favorite stilettos or new OTK boots for a POW statement.
Fantasy Alice $131.95
This revamped Alice and Wonderland style is great for those that don't like to show too much but still captures that flirtatious vibe. Add white tights if it makes you feel fab and add waves in your hair for a stunning look.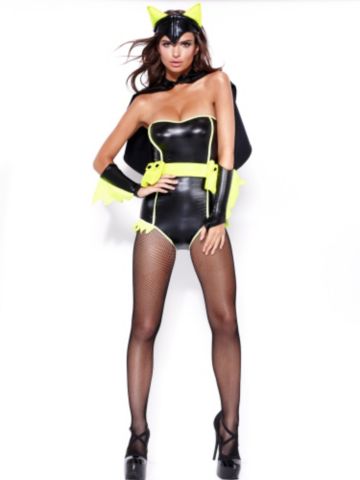 Batgirl Costume $79.00 SALE $59.25
Batgirl makes a grand entrance in this style, if you got it you probably will flaunt it in this. Rock it with a long trench coat (or pull a Lady Gaga with a short leather jacket) and killer OTK boots, own the character.
Grease Bad Sandy Outfit $44.99
Don't want to spend too much on a costume? You can always create a classic fave just add your basic all black key trends (leggings, top, jacket)
Get those bold heels, get dramatic with the hair and makeup and you're Sandy.