Mcginn Faux Fur Jacket $280
Why We Love It: It adds that classic concept for a chic style, perfect to wear at a high end event, fashion show or at your next holiday party!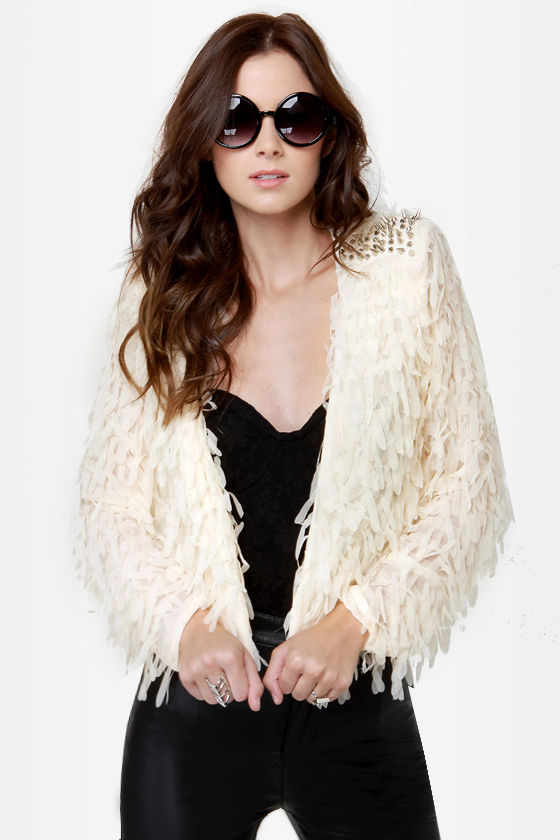 Master Shredder Studded Cream Jacket $89
Why We Love It: It's a great trendsetter style that can enhance a simple look and can also bring the glam to a dressy style. Perfect to rock for a night out, dinner with the girls or launch event.
 Sequin Soft Crop Jacket $149
 Why We Love It: Anything with dazzle makes your look more fun and less serious, work this trend with styles that you need that pop for. It's a transitional necessity so you can incorporate the style in any atmosphere.
 Helene Berman Collarless Topper $111.20
Why We Love It: It gives you two looks in one with the bold statement the outer style and your look underneath. Perfect wear for that 9-5, giving a presentation or attending a fashion show. Add a brooch for that extra!
 Adrianna Papell Ruffle Trim Velvet Jacket $128
Why We Love It: The style is all about the mature piece that brings the true glamour. It's great nighttime look for the theatre, a dinner gathering or a couples night out.