All Over Shimmer Liquid Luminizer Set $10
Get your glow on with these easy applicators that you can throw in a handbag or clutch. The coverage is very natural and light and the sizes are travel size which can make them perfect holiday stocking stuffers.
The texture is a mix of baked, powder and crème which allows the color to be very pigmented. The fun thing about this besides the bargain price, you can rock them wet or dry.
Toasted Vanilla Sugar Nourishing Body Cream $5
It's the season for smelling yummy and these body creams offer that long lasting aroma and helps keep your skin moisturized. The selection varies but these are the hot sellers!
Vanilla Cupcake
Nourishing Body Cream $5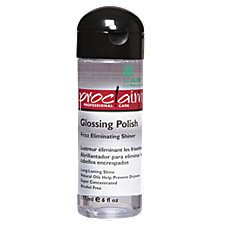 Proclaim Glossing Polish $4.99
Great to maintain frizz, adds great shine to your hair and it's also perfect for extensions or weave pieces as well.
Urban Luxe All Over Powder Palette $7.00
You can use it as a eye shadow, blush, bronzer, highlight, and contour colors. It also has a pearlized effect which gives that sheer glow. Not sure if using as an all face powder would work too well on pale or fair skin tones.
Leopard Cosmetic Brush Set $4.80
These are great trendy brushes to have outside of your quality brushes. They offer that little spice to make it fun when applying makeup!
Budget beauty is so worth it when the colors make up the difference. These duo lipsticks helps keep your pout alive and the vibrant colors work their glamorous magic.