Body Con dresses really show off a women's true figure by perfecting it in a stunning way. It's all about the fit, the statement and how it forms your deep curvy angles. It's a must trend to have for a last minute date night look ; ).
Banded Body Con Mini
by Tinley Road $129
This look is a great day at the office style with a just a fitted blazer. Turn it up at happy hour and switch into flirty open toe-booties.
Alice McCall Rope Bust Detail Body-Conscious Knitted Dress
$649.73
This shade is wonderful to rock at a cocktail party, keep it simple with a fun metallic pump and a matching clutch.
Tart Patrice' Leopard Print Body-Con Dress $124.00
To liven up a girls night out or to get that beau's attention animal prints are always eye catching. Add leather bracelets to the look or a high black pump.
Isaac Mizrahi New York Burnout Velvet Pencil Dress $128.00
The design is daring but wearable for those that are older, simply add a sleek patent leather pump or a belt for a chic vibe.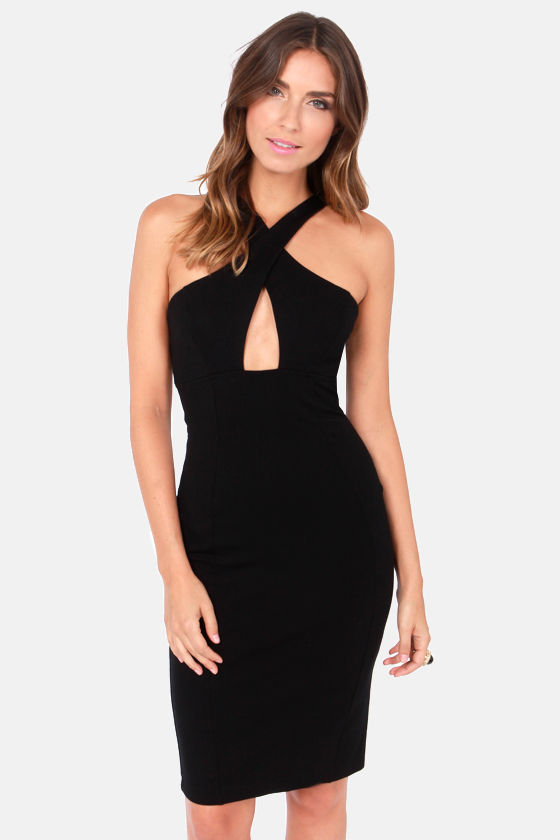 At the Crossroads Black Bodycon Dress $40
It's all about the ultimate body in this well exposed and head turning dress. It's youthful, brings out the a bit of sex appeal and its very affordable for a variety of wears.