Model Miranda Kerr nails the chic style that's consist of pairing casual trends with feminine pieces. The style can be a pleated skirt paired with a fitted knit sweater, denim jeans with a classic embellished necklace and a blazer or trousers with trinkets mixes of dazzling bangles.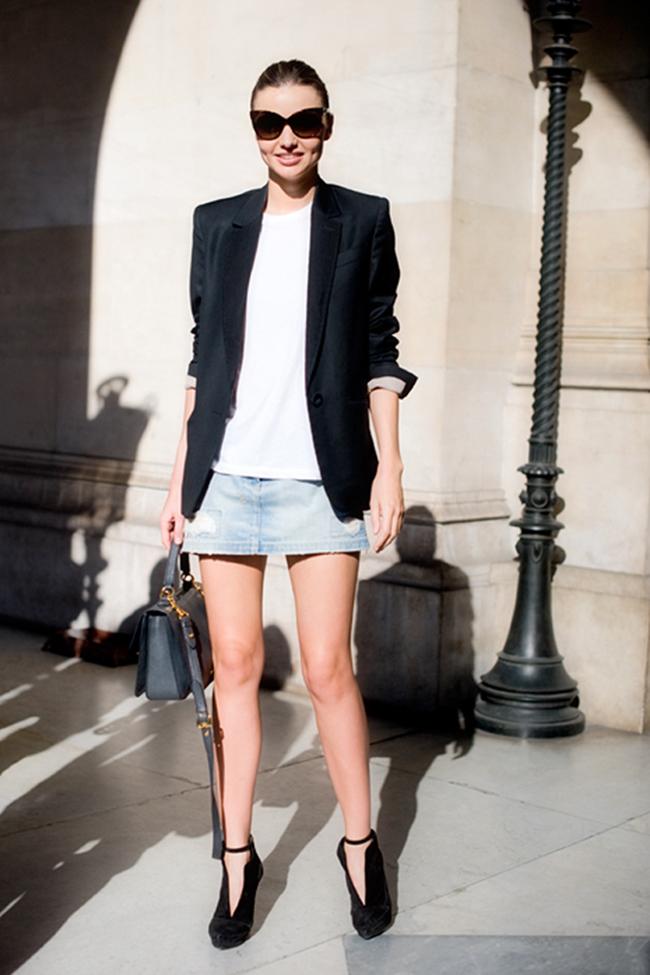 Signature Pieces
Bleecker Blazer
by Tinley Road $69
A blazer is always a easy option to add with a skirt, jeans and a dress. It gives edge to the look and is very transitional.
Eleanor Wrap Coat
by BB Dakota $118
Wrapped coats are sophisticated looking and it gives instant glamour to casual styles. Add feminine accessories like a watch, a brooch or even a pop belt.
Embellished Rugby Top
by Pim + Larkin $79
Tops that offer a design that has a dressy touch is key to adding casual pieces together. You can do simple flats/kitten heels, a beret or even a cigarette pant.
Landry
by Joe's $225
Whether you rock a comfy sweater, a sheer blouse or pair of trendy leather shorts. Always add a great stylish shoe and if heels are in your forecast a point is a must for the chicness.