Makenna Watersnake Minaudiere
by Milly $325
Pair it with a LBD that's flirty and fitted or with a metallic outfit that flows or has playful fringe detailing.
Jackie O Romper
by Black Halo $245
This romper style brings glamour with it's well structure fit.  At night add a pair of black/silver sandals with a matching rectangular clutch.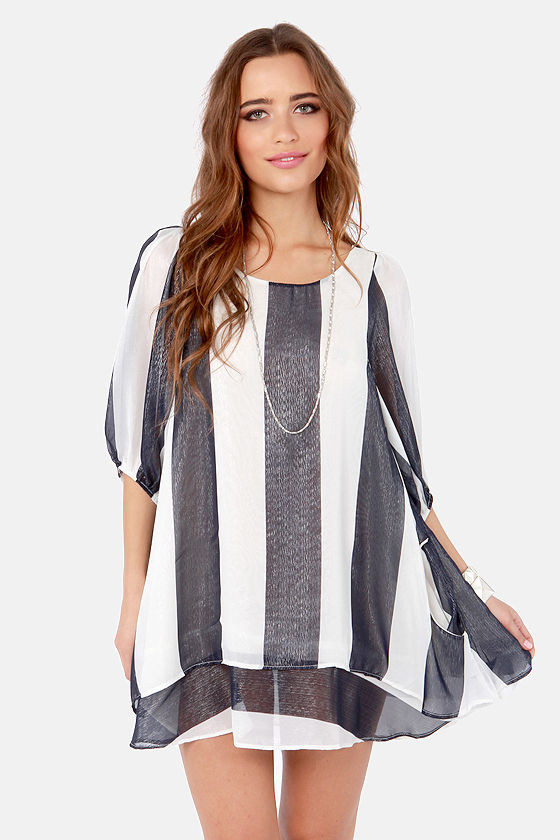 Lucy Love Gabriella Navy Blue and Ivory Striped Dress $75
This dress is a great daytime look only thing needed is a pair of signature stilettoes or highly embellished flats.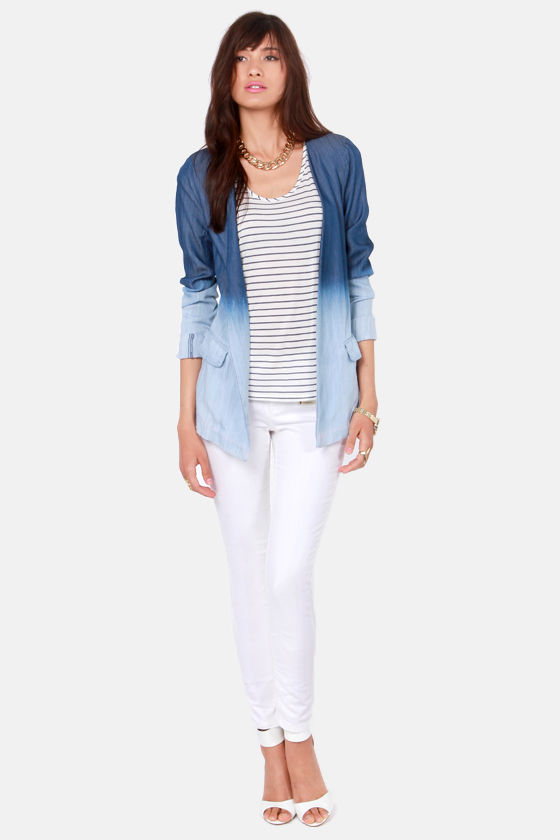 Blaze Runner Ombre Denim Blazer $65
This ombre blazer brings out styles in your chicest white. Rock your skinny pants, dresses, skirts or shorts for a demanding look.
Nest Iridescent Quartz Spike Necklace, Blue $395
The cobalt stands alone so blend it in with other blue shades for a diverse look, play around with your makeup for some pop like fuchsia, berries or corals.
Tylie High Low Dress in Blue Sky $166
This style is a great transitional look, during the day wear a simple straw fedora and at night add a open toe strappy sandal that makes a grand entrance.
Lenny - Cobalt
Mia Limited Edition $149.99
These sandals bring out the sexiness to a dress and even a pair of denim jeans, if your look remains simple upgrade your accessories to your best jewels. It will make the whole package a stunning one.