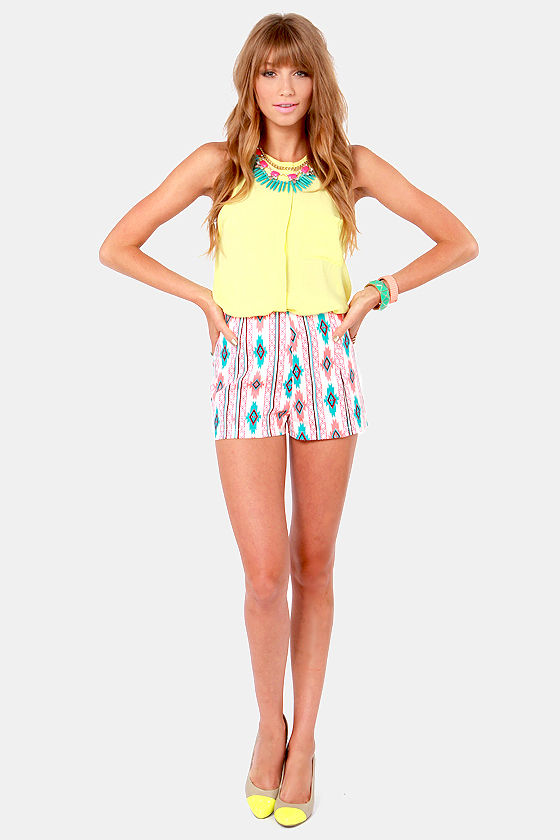 Southwest Quest Cream Print Shorts $41
Why We Love It: The teal and coral shades are fun for a warm summer day, you can wear a comfy wedge heel or opt for bejeweled flats.
AVENDERRE $50
Why We Love It: It's a great signature work bag with a spark of color, add some linen pants and stripes with this look.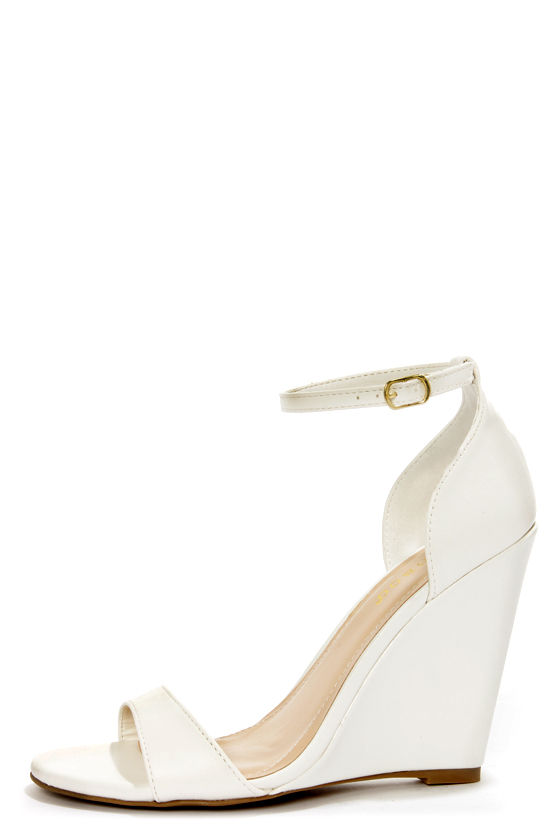 Bamboo Gorgy 01 White Single Strap Wedges $28
Why We Love It: White sandals can make a simple look into a fancy style, these wedges are easy for last minute gatherings and they dress up your basic jeans too.
Fuchsia White Checker Print Sexy Dress $36.99
Why We Love It: This playful dress is great for a date night or fun brunch out, add a simple white tote bag to kick it up even more.
Bettye Muller Cannes Open Toe Wedge $39.59
Why We Love It: The colors work well with neutral shades add a nice white blouse or do a fun graphic tee with these wedges.
Dizzy Bow Jelly Thong $14.99
Why We Love It: These are great for the beach/pool, a quick throw on for running errands or going to the nail salon. Their cute and the price range is worth it.
Neon Alaqua Bib $36
Why We Love It: The pop on the bib goes well with a all denim style, add it in with all white or a tribal mix.
Tribal Print Sleeveless Dress $24.80
Why We Love It: The style is all around comfy but it can still be stylish with bold accessories, a great statement bag and fabulous heels.
VARS $29.98
Why We Love It: It's a great shoe for a prom or wedding, the rhinestones dress it up more so add your best fancy jewelry to get the glam appeal going.