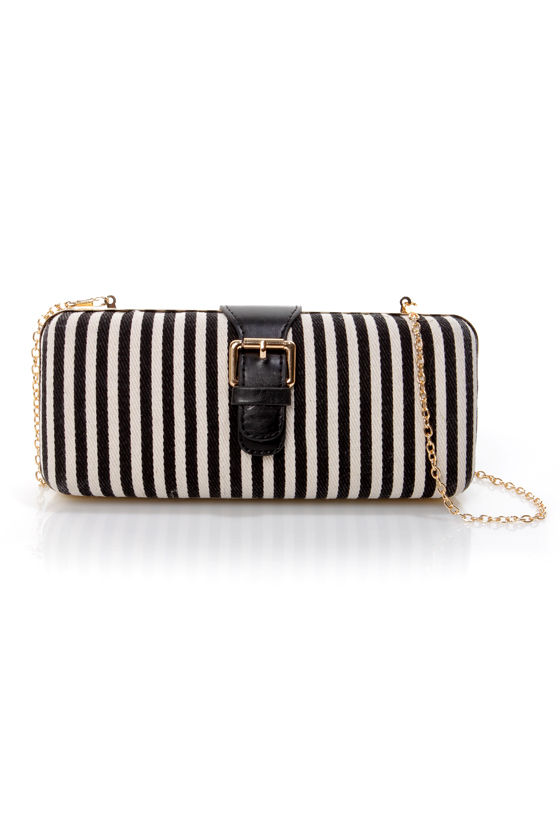 City Limits Black and Cream Striped Clutch $33
Why We Love It: The clutch goes good with white wedges, a pleated LBD or you can add it with other fun prints in bolder colors.
Straw Clutch $12.95
Why We Love It: The straw trend is fun for those beach days, a weekend style matched with bright floral patterns or stand out in all white and silver.
Capelli New York Ladies Top Handle Crossbody $27.95
Why We Love It: It's a neutral shade that can be so versatile, keep it for a casual look with a straight leg jean or dressed it with a colored pant.
Women's Ikat Stanton Shopper $24.99
Why We Love It: The bright power of this color works perfect for denim styles, rock a fitted denim jacket or the shredded jeans and add a nude or white manicure.
Capelli New York Faux Snake Crossbody Minaudiere Clutch $31.95
Why We Love It: It's a trendsetter glam clutch for late nights of socializing and cocktails work in the look with a mini black dress and gladiator/caged high heel sandals.
Why We Love It: These are get up and go bags that make it easy for a weekend of play in the sun or a chore of errands, the most important thing when adding this in your wardrobe is keeping the inside of it clean. It's like a show and tell accessory.
Want more fashion/trends? Like us on Facebook
Love beauty? Check out my cosmetics line http://glitterbuzzstylecosmetics.com/