Why It's Trending
The red carpet has the buzz factor on the M-split or the thigh-high trend with A-listers like Angelina Jolie, Halle Berry and Jennifer Lopez making it a signature statement. Want to incorporate the flirty look in your wardrobe? See what styles below are "IN" at the moment.
Mango Maxi Skirt $53
Why It's Trending: The color is great for the spring/summer season, rock it with a simple tee or sheer blouse and wavy locks.
Oh My Love Printed Midi Skirt $54.26
Why It's Trending: Mix the look for a dinner out or nighttime look, the edgy colors give you playable options and make it pop with bold shoes.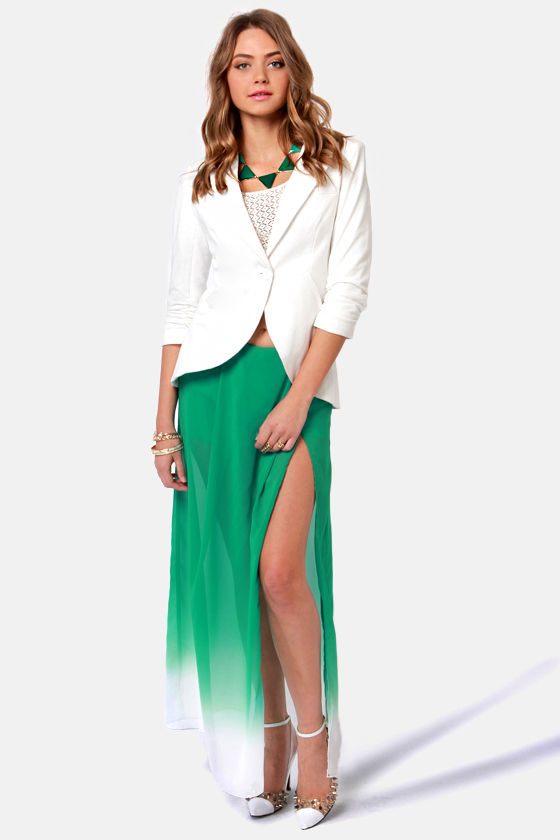 Ombre-king Dawn Green Ombre Maxi Skirt $44
Why It's Trending: This is a great date night out style, the color is chic and classic and adding a jacket can tone down the rawness.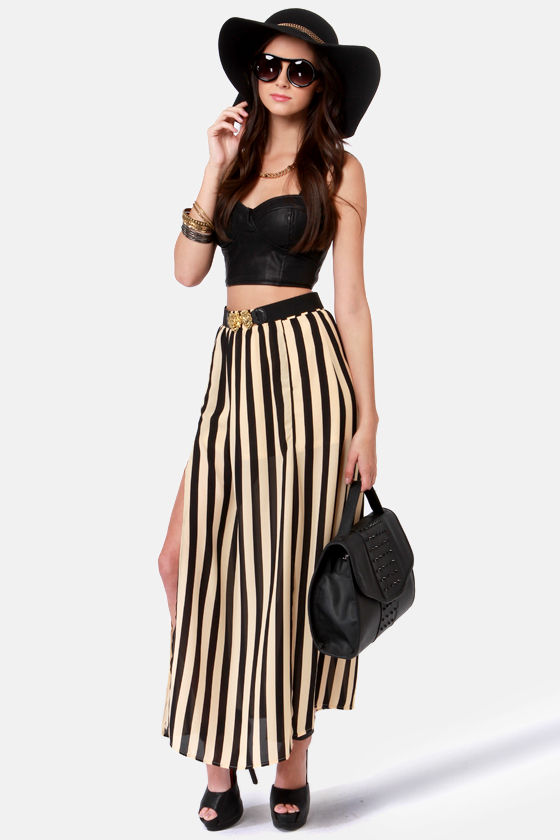 Riviera Romance Beige and Black Striped Maxi Skirt $45
Why It's Trending: It's extra bold giving you stripes and major personality, great for all black styles and can be for worn for day into night.
VS Thigh-high split $69.50
Why It's Trending: This is a great casual style easier to add in your everyday life, perfect look for weekend shopping or a family gathering.