Alice Striped Blouse
by RD Style $59
Why We Love It: It's full of vibrant "IT" colors, add a solid pop like a green tote bag or make it flashy with coral pants.
Watercolor Floral Button-Down
by Isabel Lu $89
Why We Love It: Its floral design looks like a glamorous painting, make a statement with white fitted pants and a bright orange manicure.
Floral Print Blouse
by Tinley Road $54
Why We Love It: It's a quick throw on stylish blouse with trendsetter black leggings, you can make it sexy with a slender belt and it's works well with nude shoes.
Just Female Stroke High Waist Skinny Jeans In Floral Print $115.56
Why We Love It: It can go with any color scheme just add a bold top, neon heels or your signature spring handbag.
Cap Sleeve Stripe Mini Dress w/Belt
by Calvin Klein $89
Why We Love It: The look is a great transitional style, perfect for a daytime look with over the top sunglasses or simple lunch date.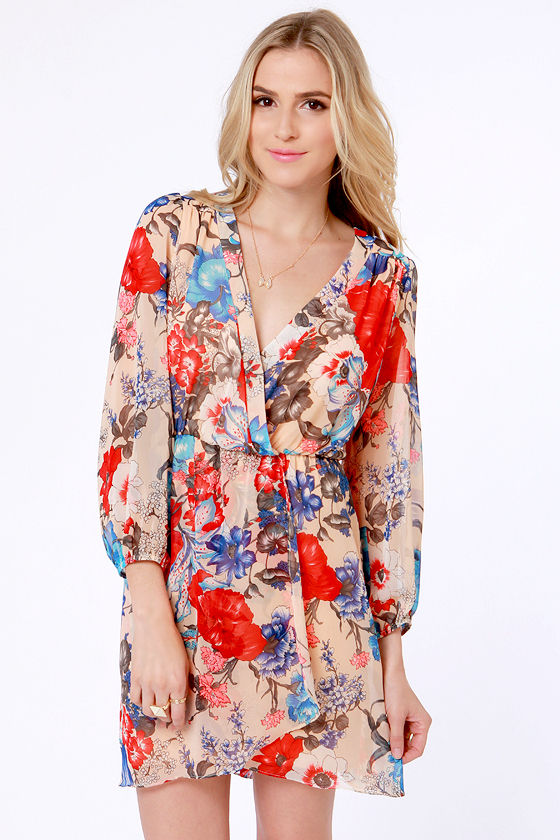 HONEY PUNCH Jas-mine, All Mine Blush Floral Print Dress $51
Why We Love It: Three colors are required to make this style pop (red, nude and blue), it's flirty and feminine and it's a quick glam and go look.
ASOS PETITE Exclusive Mini Body-Conscious Dress In Stripe $38.59
Why We Love It: It comes together if you rock a all white everything look, you can bring on the sexy with just the right stilettos and without a doubt it's a head turner.
ASOS Elgin Skinny Jeans in Acid Wash Stripe with Rips $66.95
Why We Love It: It get's you away from your basic denim look, you can make it a day into night look with sparkle heels or over-sized necklace.