CHAIN COURT SHOE $49.90
A great stylish point heel is always classic and in style. If you're not a pro in walking in heels pack a pair of flats and change in the elevator.
Darling Paula skirt $44.99
A neutral shade for a skirt gives you more options for colors to wear in tops. Keep the accessories to a minimum like a nice simple watch and small stud earrings.
Karen Kane Drape Neck Dress $98
A great flowing dress is perfect for that comfort style and any shade works, simply add a signature tote bag to keep the structure look theme.
Ali & Kris $24.99
A white blouse with a bolder touch is very acceptable to wear for a interview. Do keep everything else simple and polished for that ultimate classic touch.
Tweed Coat
by Aryn K. $169
A black pair of slack works well with a black/white combo like a tweed style. You can build the look more with a pop of heels or with your handbag.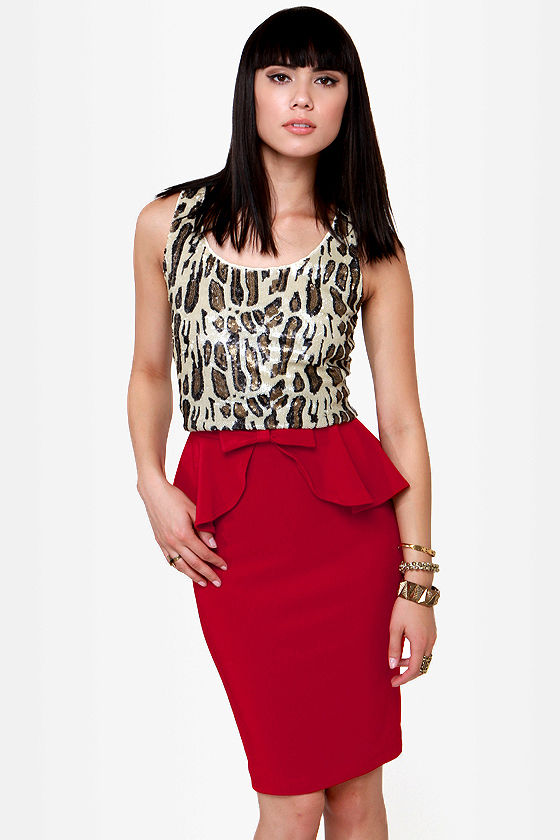 Make Your Presents Known Red Pencil Skirt $30
The peplum trend plays up more in a skirt setting and looks elegant with a tucked in blouse. Avoid styles that are to well fitted making it not easy to walk in.
Calvin Klein Contrast Trim Sheath Dress $118
A sheath dress can do no wrong, add a blazer to the mix or a great cardigan sweater. Keep the color tone down the classier styles go above and beyond.