SPLURGES
Prada Saffiano Parabole Tote Bag $1890                                                 Marni Leather Grid Handbag $1945
Why We Love It: Both bags are great eye catching styles, the black/white combo keeps things classy while the yellow brings the fire.
Prada Madras Small Tote Bag, Soleil $2295                                              Alexander McQueen Apple & Hummingbird Knuckle-Duster
                                                                                                            Embroidered Clutch Bag $2845
Why We Love It: The details on these bags are rich and stunning, the embroider detail on the clutch is beyond perfection and the woven leather on the yellow would be a great signature bag as a showstopper.
Jimmy Choo Rebel Leather Crossbody Bag, Peony $895                              Tom Ford Large Kidskin Natalia Bag $3980
Why We Love It: The size of these crossbody bags makes the ultimate statement, the sleek look of the black and fierce gold buckle draws you in and the peony keeps the playful side of feminine vibes.
STEALS
Why We Love It: Both bags bring the spring/summer style all the way, the white is elegant and great for shopping and the pink could be a great signature and fashionable work bag.
JELLY BOTTOM TOTE  $49.90                                                                 Gianni Bini Diane Tote Bag $99
Why We Love It: Yellow is a great vibrant color and they both provide that factor, the gray and yellow mix provides enough room for your necessities while the tote is perfect for a weekend look just add a gold chain bracelet.
COLOR BLOCK SATCHEL $59.90                                                          Golden Arrow Satchel $33.60
Why We Love It: Mixes of black/white and black/gold are huge hits for the season and they go well with everything, the black and white is gorgeous you just need a great pump in the mix, the arrow on the satchel gives it more of a daring edge perfect match for a smoky eye theme.
Vintage Aqua Brocade Fabric 4-Finger Clamshell Clutch Audiere $75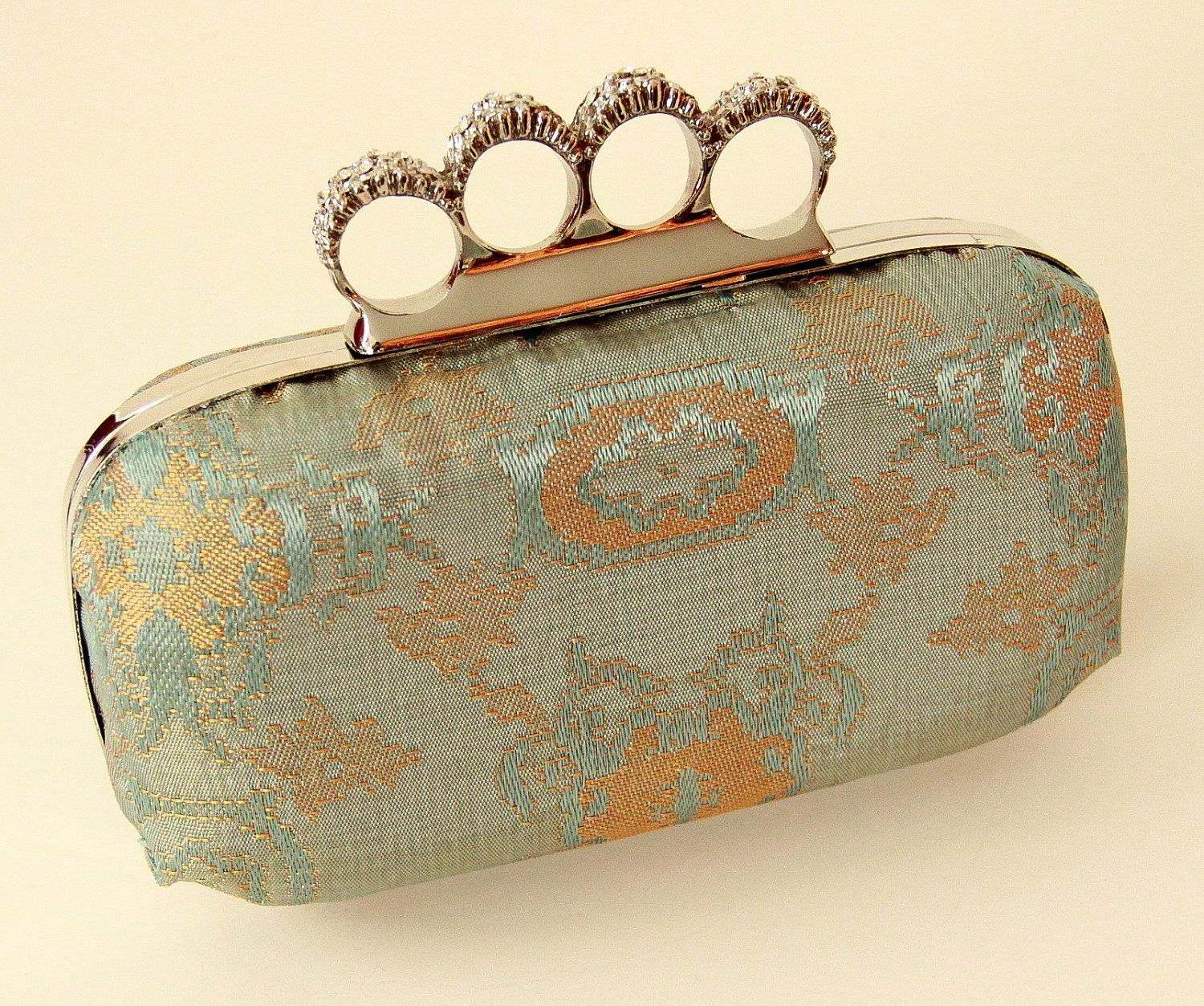 Why We Love It: The fabric is chic, a great accessory for a dinner out or upscale occasions, this is the clutch you pull out for those statement moments.