From pastel blazers, glitter and studded comfy flats, oversized rose gold watches to tailored trousers with a graphic t-shirt. Inspired menswear comes through a lot of women's fashion pieces. Not every style transitions into true feminine beauty but the one's below can be paired with some basic styles currently in your closet.
Classic Pocket Blazer
by Ark & Co.$69.95
How To Rock This: The color is already in trend for the spring so you wear white pants, a black skater dress or do a colorblock theme with a another bolder shade.
How To Rock This: These will go well with trendy leggings, striped trousers or a pair of relaxed jeans and major stylish accessories.
STUDDED PONY SKIN SLIPPER $49.99
HOUNDSTOOTH TROUSERS $29.99
How To Rock This: The best thing to keep in mind when wearing menswear fashion styles is keeping  your feminine style alive.  Add a sheer black blouse or lace details and a pair of stilettos to this look.
YOKO ONO T-SHIRT $14.99
How To Rock This: A comfy tee is all about the graphic on it, you can wear it with a midi skirt, skinny jeans or a leather jacket.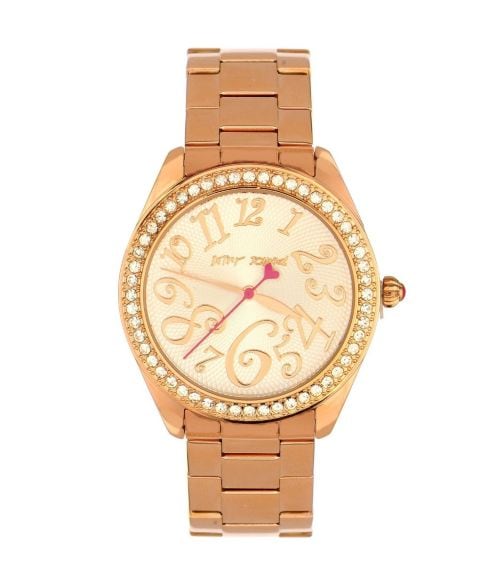 Betsey Johnson Rose Gold "Bling Bling Time" Boyfriend Watch $69.99
How To Rock This: Over-sized watches are still a huge trend they go well with casual and dressy styles there's no wrong way.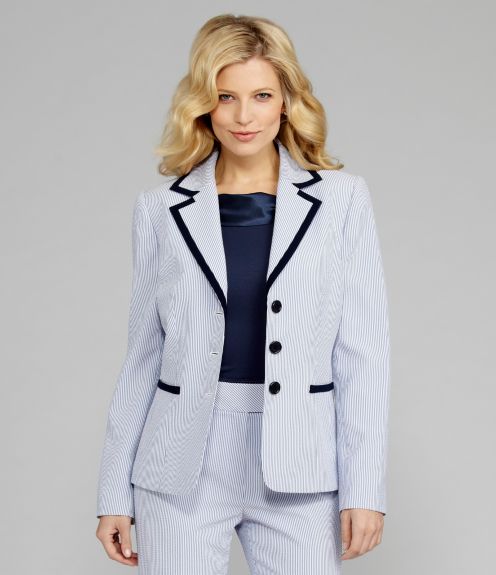 Preston & York Kerstin Seersucker Jacket $99
How To Rock This: The tuxedo looks best with a great pair of fitted black pants/leggings it just stands out more. Add a great platform to the style just to tone down it's masculinity.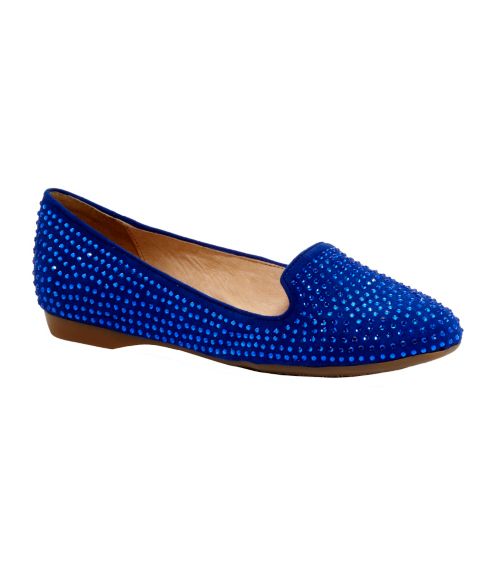 Gianni Bini Hugh Jewel-Detail Smoking Slippers $79.99
How To Rock This: It adds that pop with an all black casual theme, you can also rock it with all white and a denim jacket.