Save The Day Anti-Acne Concealer Stick $10
These concealers comes in 7 shades great for all skin tones. They work best to cover up blemishes from breakouts or discoloration concerns.
Moisture Surge Overnight Mask $32
The Surge Mask helps with keeping the skin nourished while you sleep, for best results use it nightly or at least 3x a week.
LipSurgence™  skintuitive lip tint $24
This lip tint gives your pout it's own signature shade based on your PH levels so you will never have the same color as your bestie ; )
Pure Color Five Color EyeShadow Palette $48
You get an amazing balance of matte, satin, shimmer and metallic in this palette with the shadows. Great for a rocking a day or smoky eye look.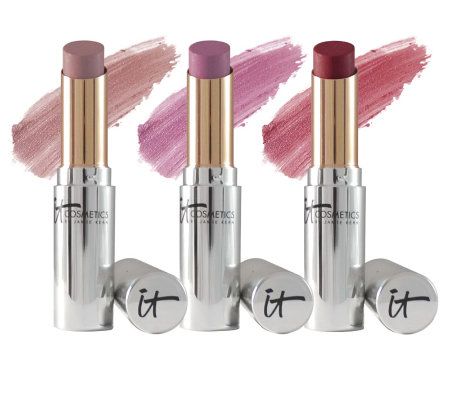 It Cosmetics Vitality Lip Flush Lipstick Butter Trio $32.64
These crème glosses are also lipsticks that help condition and hydrate the lips. Great signature shades for every day or a night out.
Lancôme 'Baume in Love' Lip Color $26
These limited edition shades are best to rock for spring/summer season, add these neon lipsticks into your beauty look.
Limited Edition Extreme Party Eye Palette $75
This palette does bring the party effect with the shimmer and bold shades, it's great for a weekend compact as well.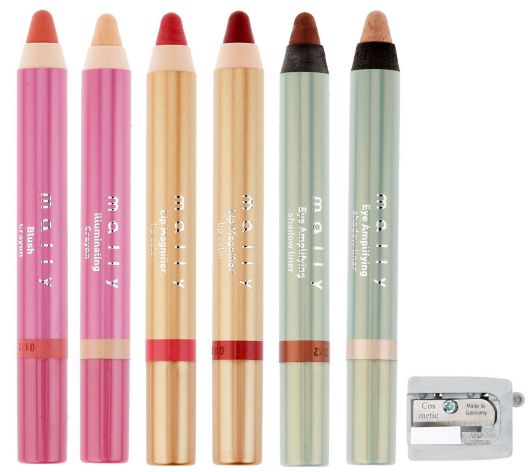 Mally 7-pc Gorgois In a Minute Color Crayon Collection $49.58
Love the concept of this! You get two shadows, two lip colors, a highlighter and a blush. These crayons come in a cute box and is perfect for a glam look on the go.
NYX 'Mega Shine - Kiss the Stars' Lip Gloss Trio $10
If you love luscious shine on your lips these give a good touch, the colors are simple but wearable and you can add it on top of your signature lipstick as well.
Burberry 'Siren Red - Lip Glow' Natural Lip Gloss $27
Contains light oils to give lips a natural look and adds fullness to your lips.
 Deborah Lippmann Polka Dots Glitter Nail Polish $19 I'm Not Edible Glitter Nail Polish $19 Deborah Lippmann Million Dollar Mermaid Glitter Nail Polish $19
The polka dot trend is great for that much needed pop, it comes in a wide of shades and it's a great look for the spring season.
Yves Saint Laurent Beaute Pure Chromatics Wet and Dry Eye Shadow Palette $55
I absolutely love this palette so glamorous and great for special occasions. The satin texture will turn creamy when applied wet giving more of a sexier beauty look.