Gloss Lab $25
Every lady loves to have a gorgeous signature color on their lips, that everyday shade that makes their 9-5 more fabulous and that bold statement that causes fireworks on a weekend night out. This set offers 10 great shades of dazzle, pop and simplicity which complements everyone women's personal beauty style.
Reasons to Buy: Not only are the colors great but it helps with moisturizing the lips, non sticky and the variety of colors make everyday a new look.
The Return Of Sexy Eye Shadow Palette $48
You can't get any better than intense shimmer eye wear for the holiday season and this trio palette brings on the glitz. You get enough fierce elements for a gold, rosy and glitter silver theme for that chica who loves the limelight. All the shades are transitional looks making it fit with future beauty trends.
Reasons to Buy: The shades are highly pigmented giving you enormous color, you can mix and match colors for your own signature entrance and its portable enough to be your weekend necessity.
Uber Nude Lip & Eye Palette $30
This is a great lip and eye palette to add a boost for the simple beauty days. The colors are naturally beautiful offering great glowing power with a sprinkle of frost and the lip color is so versatile for the perfect pout.
Reasons to Buy: Perfect size for a clutch bag and won't take over in your tote, you can rock the shades for a work and play beauty look and the quality of the brand is worth the splurge.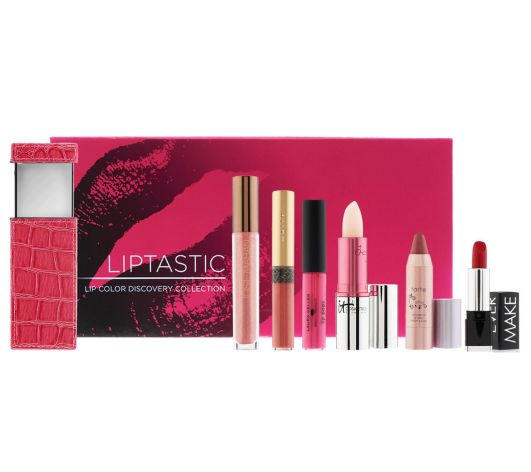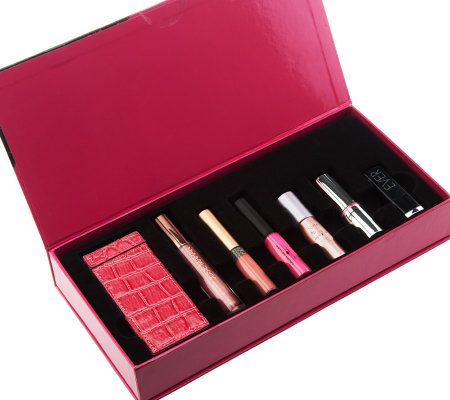 Liptastic Lip Color Discovery Collection $30
This is an amazing way to test out bestsellers from a mix of brands, each one has its own signature element that will make your beauty look experience unique and fun.
Reasons to Buy: A different look can be capture daily, you will find your signature color that makes you feel fab and the gift set décor is beyond beautified.
It's a statement set all around and a wonderful choice to make for a gift with all the major necessities that it offers. Flawless eye colors, perfect cheek shade, sultry eyes and a lip shade that rocks.
Reasons to Buy: It has all your beauty needs in a elegant case, the shades are so versatile and picture perfect plus it provides a fashionable clutch. Great addition to seal the deal for a great night out.