How To Rock This: Booties are great to rock with a wide range of styles and it also makes your legs appear longer. Two ways to glam out the style is with a great peplum dress or a simple pair of leggings with an edgy leather jacket and simple scoop tee. Add the glitz and pow with key accessories for a live fashion statement.
EMPIRE TALL BOOT BLACK SUEDE $225
How To Rock This: The best way to pull off an OTK style is with a great pair of fitted denims or your basic black leggings. You want the style to remain chic and not so over the top. Fun ways to dress up this style is with fitted turtlenecks or flirty chunky sweaters that offer major personality.
How To Rock This: This style is like your signature everyday look, you can rock it during the day and look amazing. Make it comfy with a wrapped cardigan sweater or incorporate a trendy hobo look with a tribal theme scarf. This style is very versatile so it can easily be transitioned with just the right creative elements.
FILAMENT $249.95
How To Rock This: The additional bedazzle on this boot gives you the right to rock it with an LBD, midi skirt, pleated dress, jeans, leggings etc.… It's all about keeping your hair and makeup look well polished and allowing the shoe to do the magic. This is a style you splurge on and rock only for those showstopper events.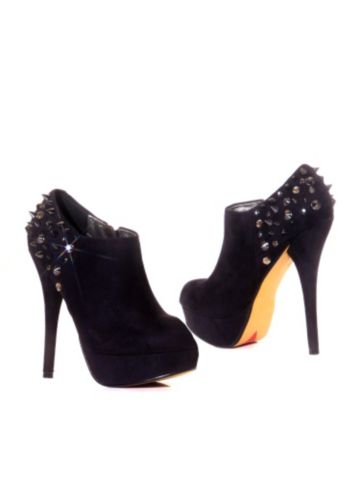 How To Rock This: The rhinestone and studded look always makes a fashion statement so do rock similar accents in metallic. This style stands out more in a great button down blouse and flared skirt. Great beauty colors to enhance it even more are red an mauve shades.