Tired of seeing summer trends for the petite chicas?! Here are a few trendy styles that work for the curvy ladies as well ; )
 Not Your Daughter's Jeans® 'Alisha' Skinny Stretch Jeans (Plus) $114
A well fitted pair of jeans does cost $$$ so do splurge on a amazing pair that fits your curves well. The best color for the summer season to get would be white but your basic denim last all seasons. Pair it with a great flowing top like the image below, you can find great bold colors, patterns and styles with a fun shimmer effect.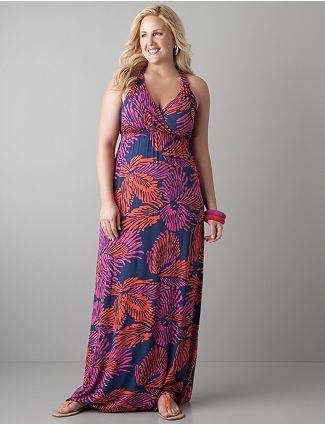 Lace back maxi dress $79.95
Maxi dresses are every girls best friend so stack up and find styles with lively colors. The material of most maxi dresses are very soft and you can easily hide any unattractive areas. Always work with what you have and be a fashion trendsetter with your look.
 DKNYC Chiffon Hem Skirt (Plus) $109
A flattering look is definitely a hem skirt you can rock these in so many colors and look extremely fabulous for chic look or even a night out. Just add a gorgeous tote back and amazing heels.
 Olivia Moon Ruched Knit Dress (Plus) $68
A knit dress is very comfy plus the striped theme is very popular and can be a great transitional piece from day to night.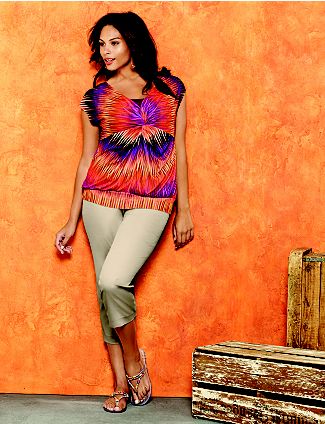 Twist front starburst top $39.95
This loosely top offers a full mixture of colors and it gives you options to wear it with a pant, a skirt or a pair of well tailored shorts.
 Rachel Pally White Label Long Caftan Dress (Plus) $264
Nothing speaks volume like a form fitted dress, this is elegant and the style works amazingly on curvy women. It brings out their curves in a fearless way. This style is glamorous and do shop for one that you feel comfortable in and embrace the colors you find also along the way.