Hot Shoes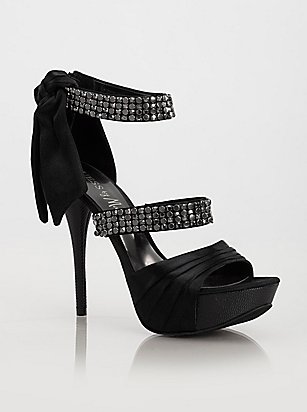 Satin heels with the bling can do no wrong, the style is top dollar and looks fabulous.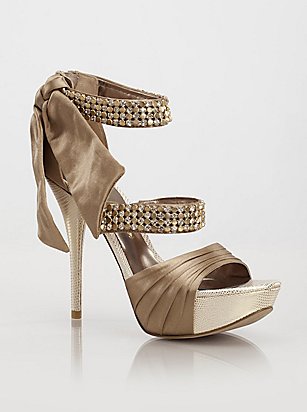 The iced out gold brings the action and calls for a glamorous look.
Hot Jacket
Who would have thought ripped leather would look this fab, great pop statement for a all black everything style.
Illusion Leather Jacket
$428.00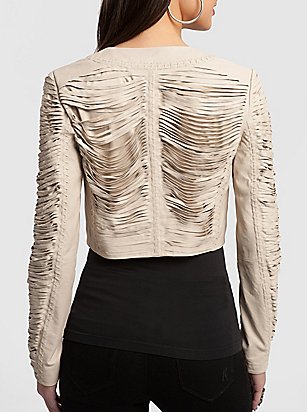 You can keep the look simple because the price range of the jacket calls for the rest to be on a budget unless you got it like that, chica!
Hot Pants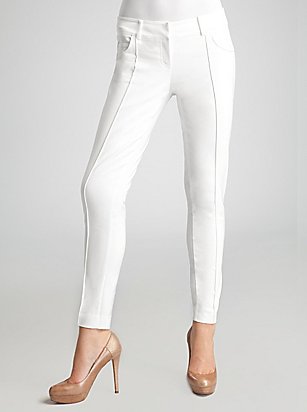 Blaise Martini Pant
$128.00
Time to get those sexy white pants together because before you know it the warmness will be sneaking up on us. Now is the time to get them while others are still thinking about the snow.