Step It Up
Rock these looks for a fabulous shoe game.
$99.00
DARK SILVER LEATHER - $99.00
This is a mix of silver + black with gorgeous sexy shimmer. It's perfect to be dolled up in a LBD or to make way for the disco ball.
$298.00
Keeping it warm is all we ask for this wintery season but doing it in style is a key factor in making us feel fabulous on a snow day! These booties come in a gorgeous black look as well getting you confused on which one is your fashion statement.
$129.00
$69.95
Let's enjoy a good deal on a sexy sandal, these suede heels are edgy and a mix of fabulous!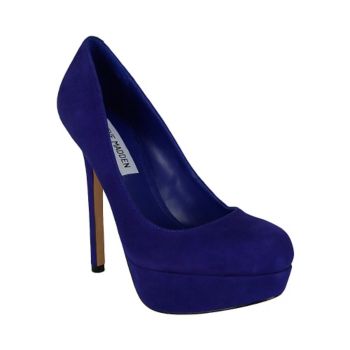 Price: $99.95
The color is fab so add it to your shoe closet. Just think of the gorgeous floral dresses and one shoulder styles that will make it bang!
What's your fave shoe style?