I am going to do a new thing If I Had A $100 What Would I Buy
Today's Store The Gap
Now I haven't shopped at The Gap in years, since like the age of 16. When I say shop I mean spend a lot of money on a ton of clothes. Now I may buy a item ON SALE now and then but I am not a regular shopper there. This is really weird because as a teen I worked for the company for 5 years and I owned Gap everything and my whole style was GAP GIRL all the way. But my style has changed a lot and I moved to more of a flashy make a statement approach. I was curious to see if I was given $100 what items what catch my eye at The Gap, take a look.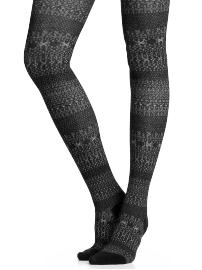 $19.50
Tights are the best accessory for the winter season, the styles offer so much variety and of course they keep our legs warm. I love buying a mix of them because you can spice it up and give your outfits extra flavor or always play it safe as the girl next door.
$29.50
These are super warm and I actually have worn them out with my outfit because I just couldn't escape the cozy feeling in my toes. These are great for stocking stuffers and I also use them when guest come over, my chica's have something fun to wear on their feet. (Side note: They usually go on sale after Thanksgiving, I was able to get mine for $5 last year, that's why I bought so many, just saying also Old Navy always has a similar style)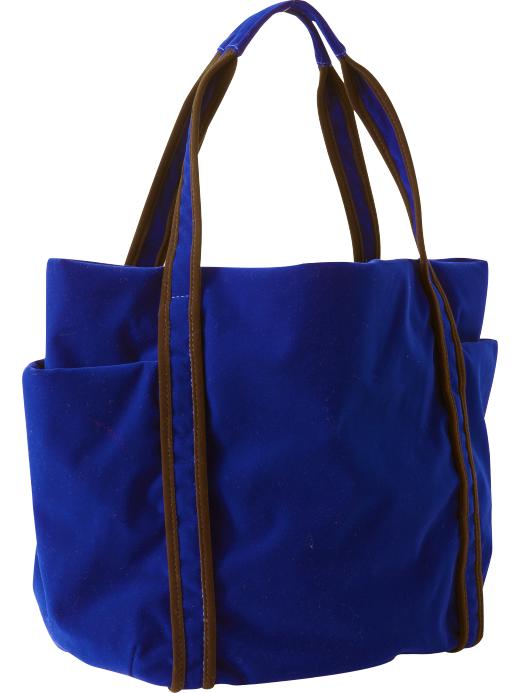 $39.50
I don't own any velvet handbags so this one caught my eye. I only wish that they would have made the brown strip a black, it would have looked so much better. This tote does come in all black but this blue makes a statement and isn't that the reason why us ladies buy handbags!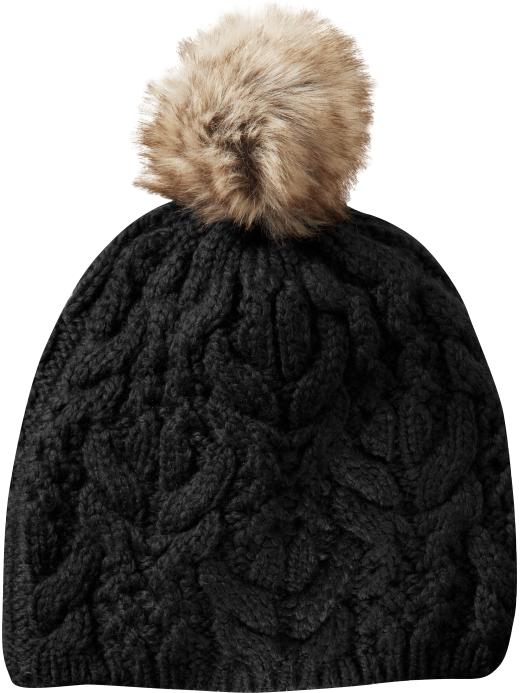 $24.50
I love, love, love this hat of course the fur on top makes it a must have. I wish it came in a variety of colors, it's super cute and playful!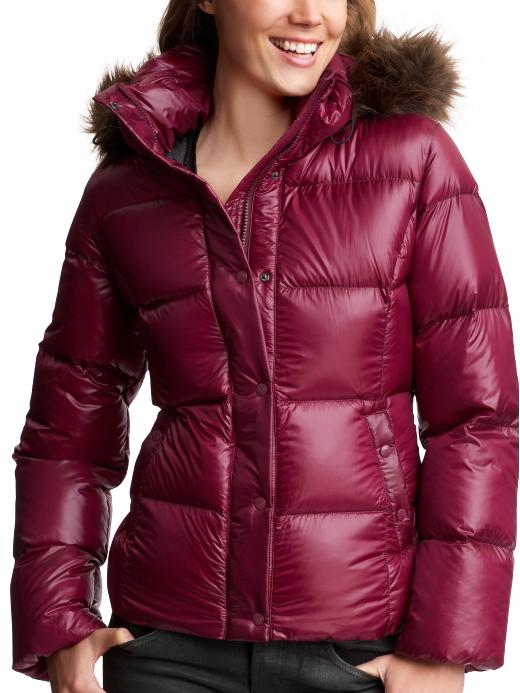 $96
Ok, so this jacket is currently on sale the original price was $128, so I made the $100 bracket. The jacket is cute because of the color and everyone loves a puff jacket for the winter season. Love the brown combo on this coat, the hood is removable so you can rock it two ways. Plus it also comes in a pretty brown and of course black but buy the Shiraz (Pink).
So I found a few items that I can add to my collection, which of these do you like and are you a Gap Girl as well?